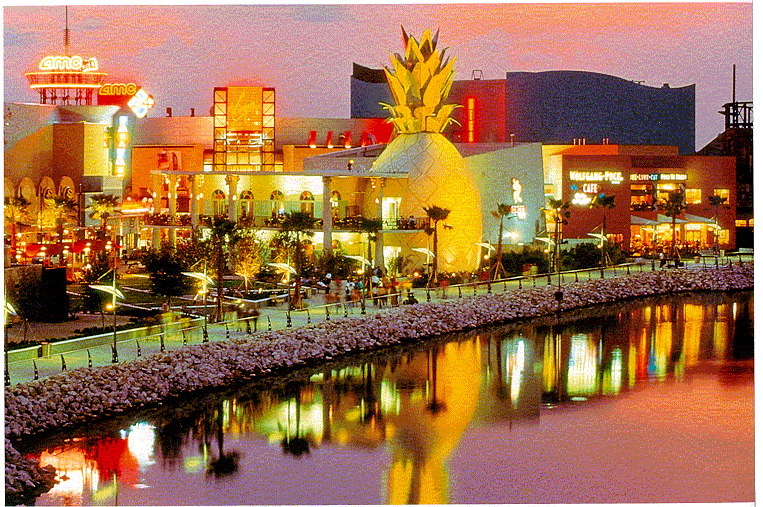 Have a half day/night or just want to take a break from the parks for the day?
Downtown Disney
(DTD) is the place to go!
How about some FREE things to do?
Check out the interactive fountains where the kids may enjoy playing and getting wet. Depending on when you are going, you may just want to splash around as well!
The Lego Imagination Center has a 3,000-square-foot outdoor play area filled with thousands of LEGOs, plus some absolutely amazing and huge Lego sculptures for you to admire!
Check out the magic demonstrations at the Magic Masters shop -- learn a card trick!
There are a lot of FREE things to do as you walk around, window shop, check out some of the "street performers", there are also a lot of cheap things.
I am MOST looking forward to checking out the Ghirardelli Soda Fountain & CHOCOLATE Shop! HELLO!
What is your favorite thing to do in DTD?